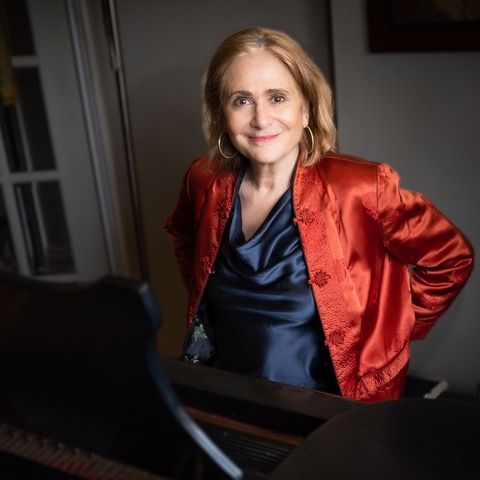 Elizabeth Acker
Piano
received her B.A. from York University. She studied piano with Gladys Angley, Edna Hawkin, Slavka Dimitroff, and James Anagnoson; harpsichord with Michael Kearns; and jazz with Jon Gittens and Frank Falco. She received her BFA from York University in 1980. Versatile in many musical styles, Elizabeth is well known for her work as an accompanist, chamber musician, orchestral pianist, coach, adjudicator, and teacher. She records for Film, TV, Radio, Ballet, and many corporate events.
Elizabeth's credits include keyboardist for "Phantom of the Opera", Assistant Music Director for the Broadway cast of "Those Were the Days", Music Director for Tarragon Theatre's "A Country in her Throat", appearances on CBC Radio, at Premiere Dance Theatre and at the Glenn Gould Studio. She has performed with the Niagara Symphony, Arraymusic and the Severn Players, premiered contemporary works with the Esprit Orchestra, as well as many recording engagements, including the CD, "Magic Breath – Songs for Soprano and Piano" by the Canadian composer, Helen Medeweff – Greenberg.
Recently, Elizabeth has been indulged her love of chamber music, with summers at the musical retreat "Heaven", an affiliation of professional musicians in New York State.  She also performs and coaches chamber music at the Vermont Music and Arts Centre (VMAC), a summer camp for advanced adult chamber musicians from around the world, in Lyndonville, Vermont.  She has accompanied and coached at Lake Field Music Camp in Lakefield, Ontario, and is thrilled to have recently joined Orquesta Solidaridad Tango, the only all-women tango orchestra in North America.
She has taught both Suzuki and traditional methods for over 30 years, and is currently teaching privately.
Elizabeth also teaches yoga and tai chi, and is married to composer, Doug Wilde.